Welcome to the Einsteinian Roulette Wiki
Edit
This is the Einsteinian Roulette wiki, a centralized community-driven repository aiming to collect all the information about this forum game in one place. The game itself is finally finished after over four years of wild gaming.
The game in its current form is finished. The epilogue was posted here.
This is a work in progress, so any help or input is appreciated. Remember, the more complete this wiki becomes, the less you'll have to search later! Just adding general text is fine, but if you want to add new categories or change the structure of the wiki, hop over to the Community page (found on top of the page) and click the Discussion tab so you can propose it to the rest of the community.
It could be a good idea to read Guidelines for Editing before editing.
If you don't know where to start, a good place to look would be the Wanted Pages.
You can usually find players hanging out in cytu.be or on IRC (also accessible via Web Client ). Nowadays, people mostly use the IRC channel. Discussion is real-time and not always directly ER-related. Logs for the IRC chat can be found here: https://abbradar.net/erlogs/
Which of the following games would you like to see pw run the most? Note that current ER will get an epilogue regardless of which game comes next.
Main pages
Edit
Mission information
Edit
Game mechanics and in-game information
Edit
Background/worldbuilding information
Edit
Latest activity
Photos and videos are a great way to add visuals to your wiki. Find videos about your topic by exploring Wikia's Video Library.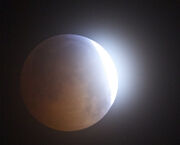 Ad blocker interference detected!
Wikia is a free-to-use site that makes money from advertising. We have a modified experience for viewers using ad blockers

Wikia is not accessible if you've made further modifications. Remove the custom ad blocker rule(s) and the page will load as expected.